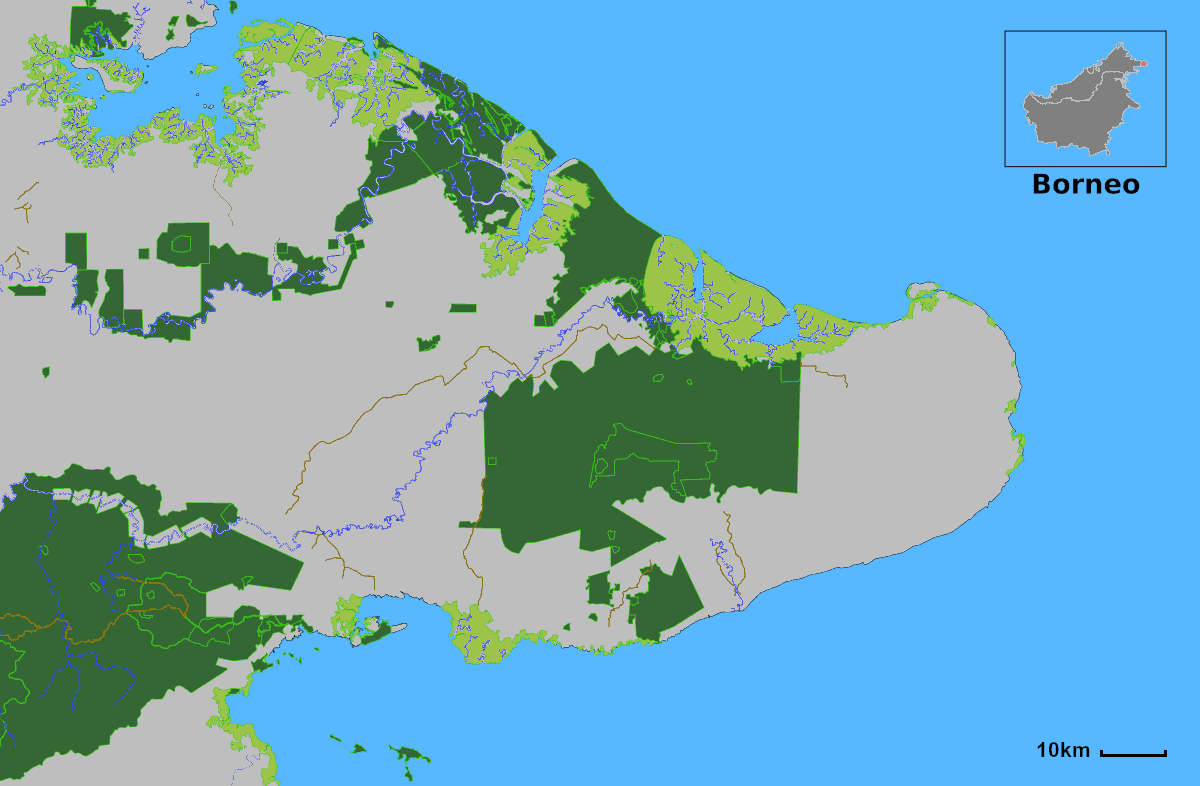 The project area is highlighted in orange above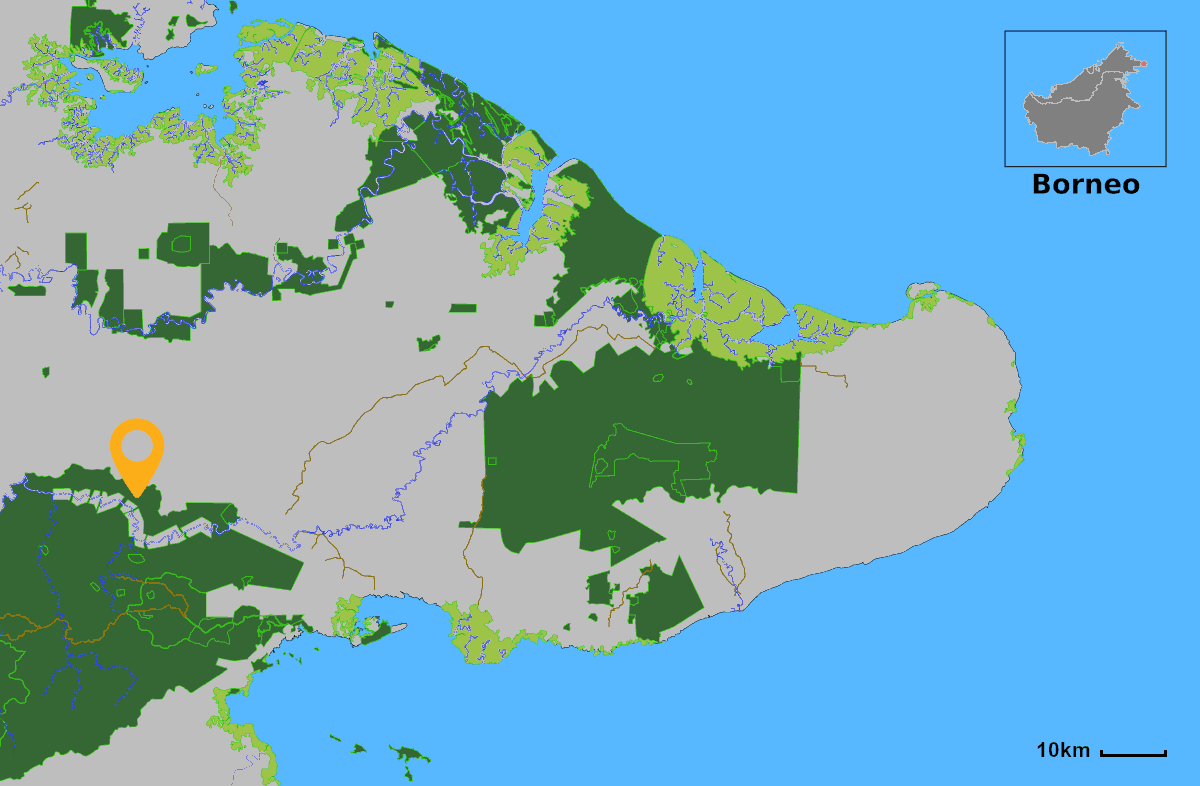 The project area is highlighted in orange above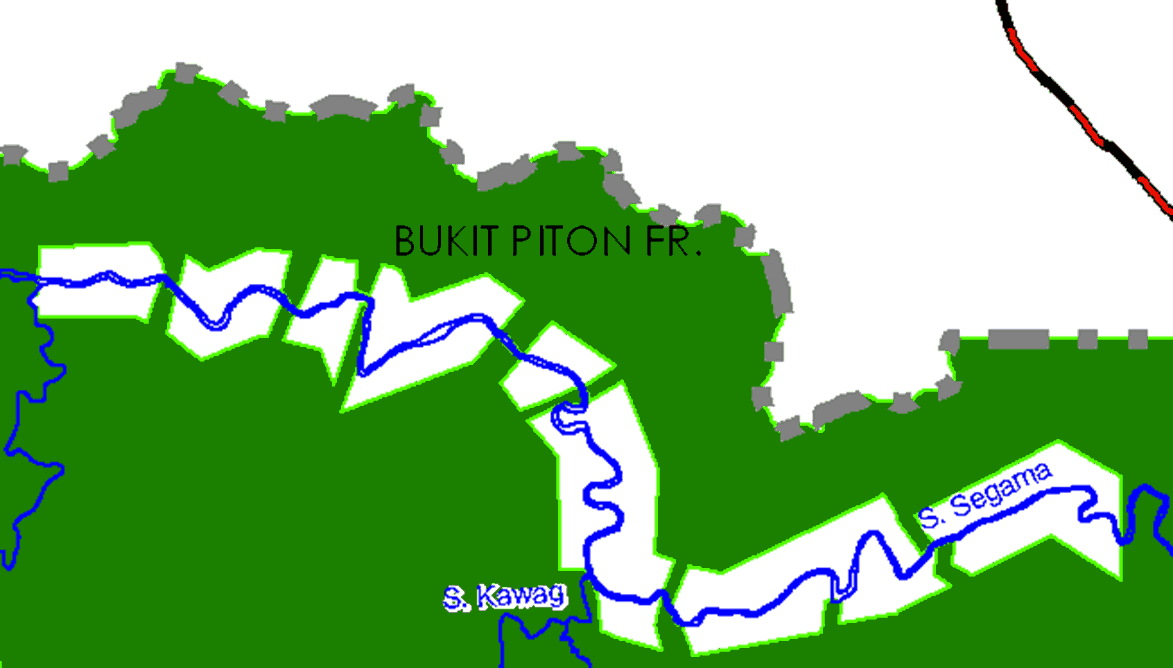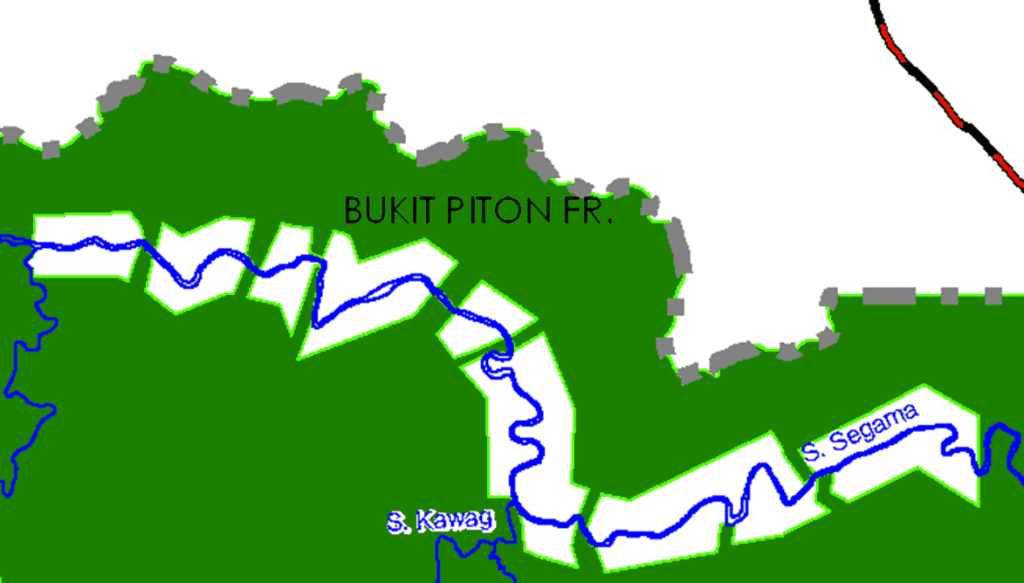 Plantations between Bukit Piton Forest Reserve and Ulu Segama Forest Reserve along the Segama (white gaps)
The Bukit Piton Forest Reserve is another important refuge for a number of threatened species and future focus area for our work.
As a result of extensive deforestation for oil palm plantations in the north, east and west and the natural barrier that the Segama forms in the south, the Bukit Piton Forest Reserve is home to a stranded orangutan population of at least 387 animals (WWF 2016). This is four times the natural population density and makes the Bukit Piton Forest Reserve one of the best places in the world to spot wild orangutans.
In terms of size, the population is viable and appears to reproduce well. However, there is a high risk that the growing number of animals will soon exceed the capacity of the area and that the unique population will collapse in the near future.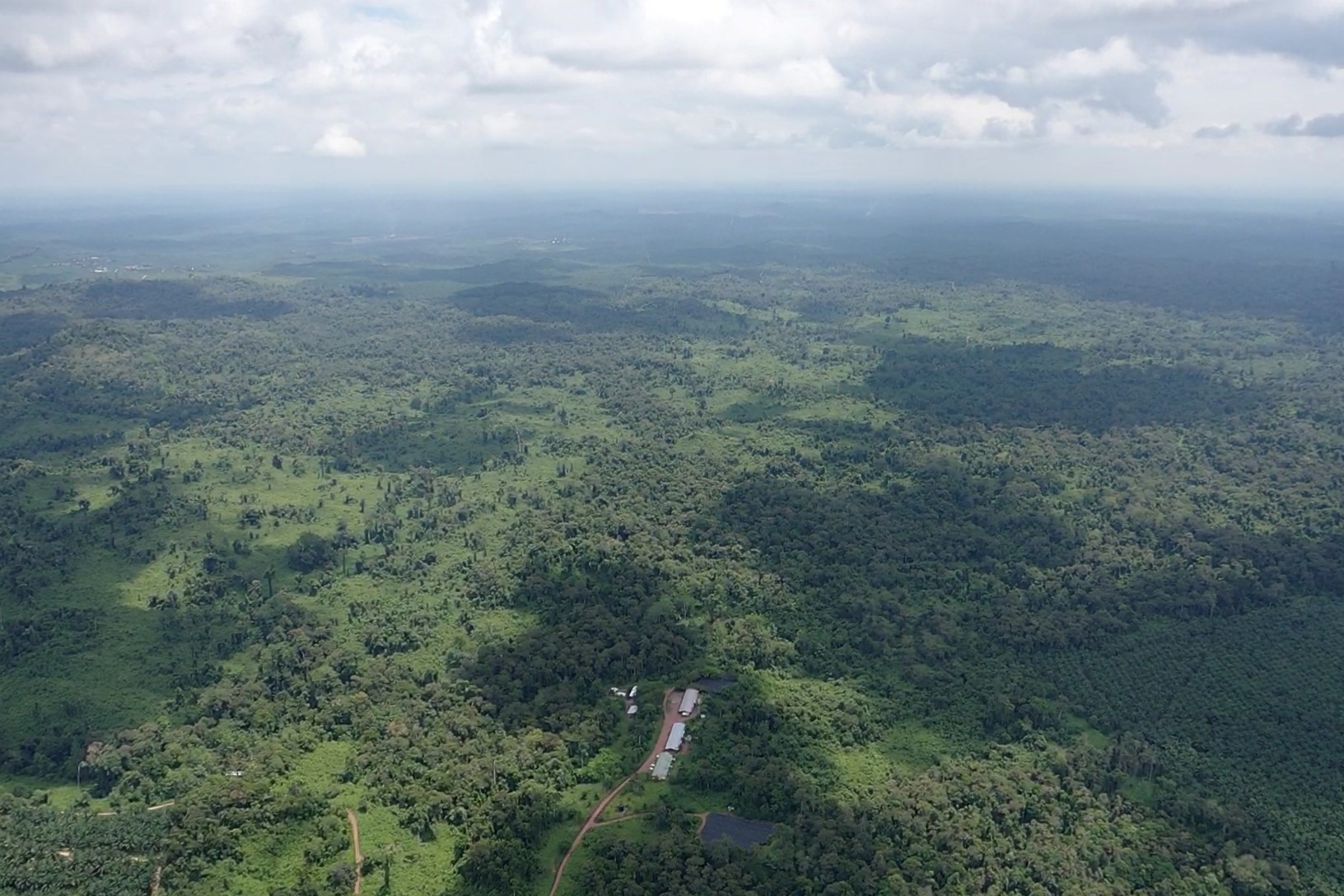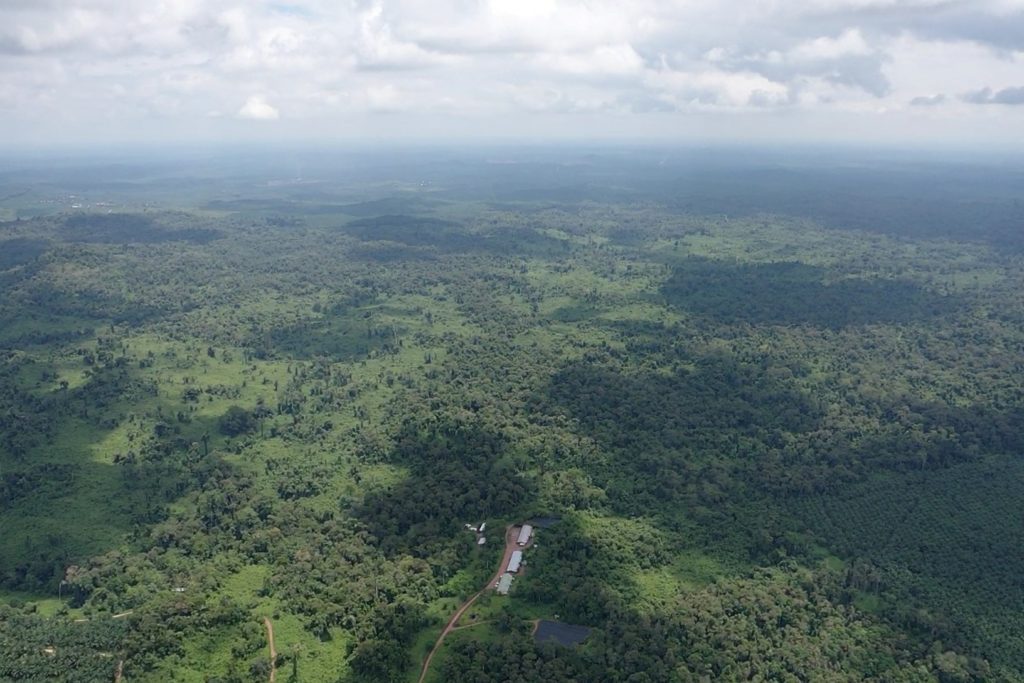 Other endangered species in the Bukit Piton Forest Reserve include the Bornean pygmy elephant, the extremely rare flat-headed cat and the almost extinct Storm's stork.
The approximately 11,000 hectare Bukit Piton Forest Reserve was largely deforested between the 1980s and 2007. On top of that, forest fires destroyed almost half of the area in 1983 and 1997.
Between 2008 and 2020, the WWF, the Yayasan Sabah Foundation and the Sime Darby Foundation started working on reforesting the area. However, by now, all major players have withdrawn from the Bukit Piton Forest Reserve, even though the afforestation has not been completed. Many of the planted seedlings are therefore overgrown and have started to gradually die off before a closed canopy could be established. In addition, tree species typical of the earlier ecosystem (including dipterocarpaceae) are still rare.
On top of that, poachers are threatening the local wild animal populations. In autumn 2021, we are therefore planning to start further reforestation measures in the Bukit Piton Forest Reserve and to deploy a team of rangers in the Bukit Piton Forest Reserve and in Tabin / Kulamba.
Photos we took of animals we protect in the Bukit Piton Forest Reserve
We urgently need your help!
Please help us restore the Bukit Piton Forest reserve to stop habitat loss!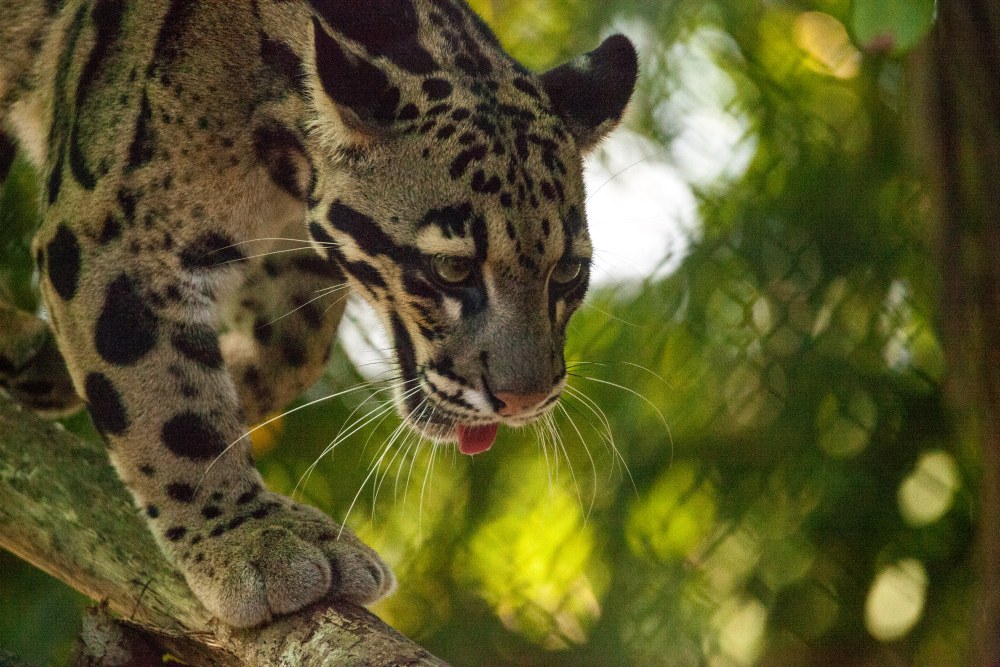 We urgently need funds to protect the area and to turn it back into natural, species-rich rainforest.
All donations go to towards conservation action.
Animals we protect in the project area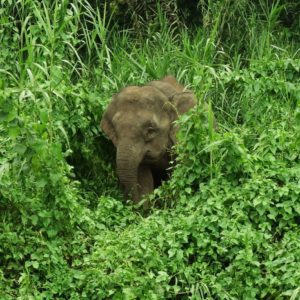 Elephas maximus / Elephas maximus borneensis