Lakes and rivers are true biodiversity hotspots and critical to maintaining the biodiversity of endangered birds, amphibians, reptiles, mammals and fish. Agriculture and settlements have already disturbed most freshwater areas in Sabah, Borneo and endangered bird species are finding less and less suitable habitat.
That's why the Rhino and Forest Fund in Sabah has now created a lake – an oasis of biodiversity in the midst of palm oil plantations. The adjacent plantation has been partly purchased by RFF and is know under restoration. The lake is part of our strategy to create and connect islands of biodiversity.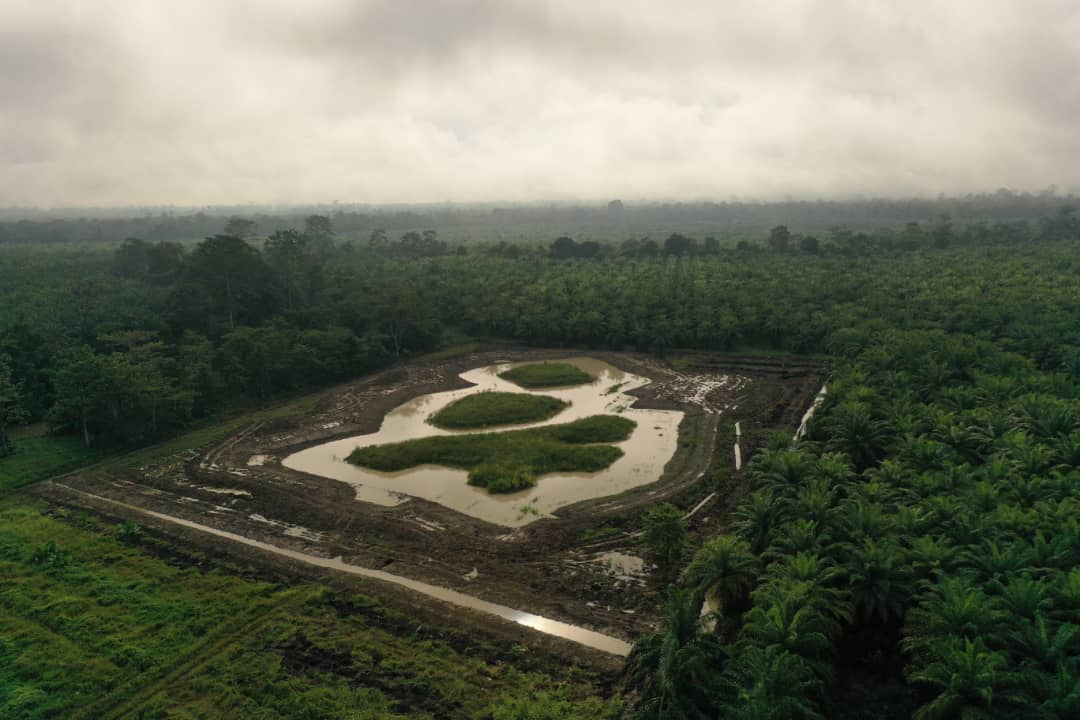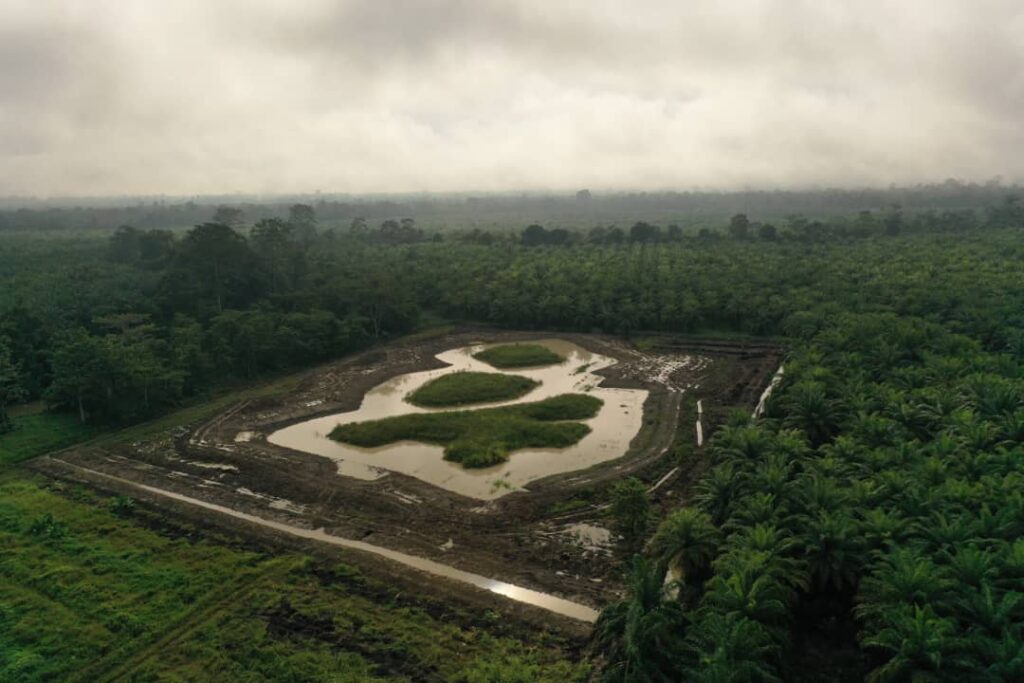 The lake is located in our project area on the Tabin River, which connects the Tabin and Kulamba nature reserves. It will serve as a watering hole for elephants, as well as provide habitat for endangered bird species such as the Storm's stork and the lesser adjutant.
The lake is up to two meters deep, with gentle slopes and a shallow rim area. In the coming weeks, the monsoon will fill it and expand the water surface to about one hectare (10,000 square meters).
Around the lake we have built a ring wall to prevent eutrophication and a ring ditch to make it difficult for people to enter the banks. There are also two canals that connect the lake with the river during floods. In this way, we facilitate the exchange between the two ecosystems and the colonization of the lake.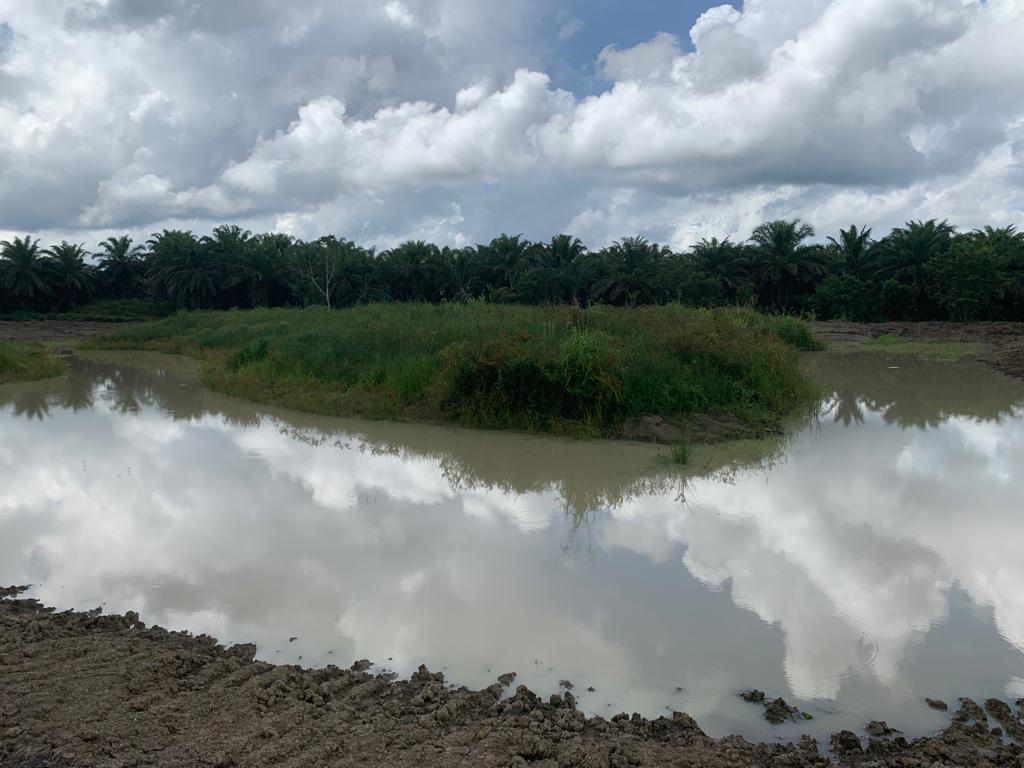 We will continue to enrich the area with trees, but we want to preserve about 1 ha of meadows.
There are already fish in the lake. The puddles around the lake are teeming with tadpoles. The banks are full of birds.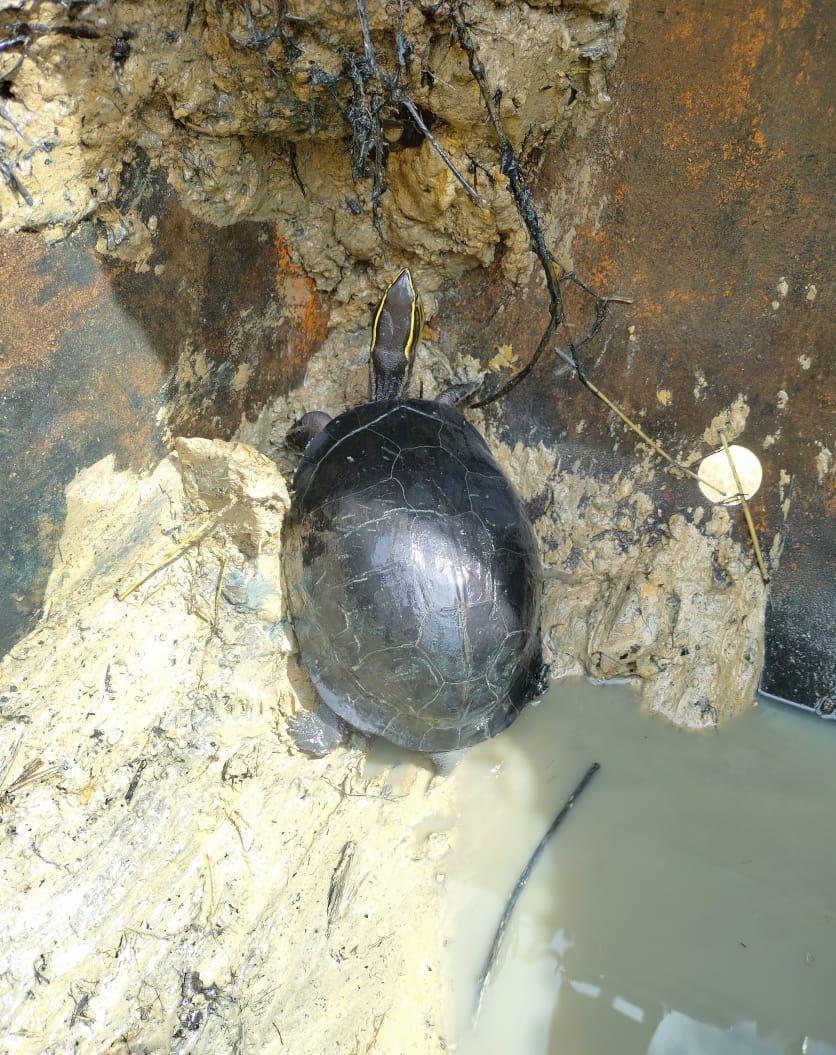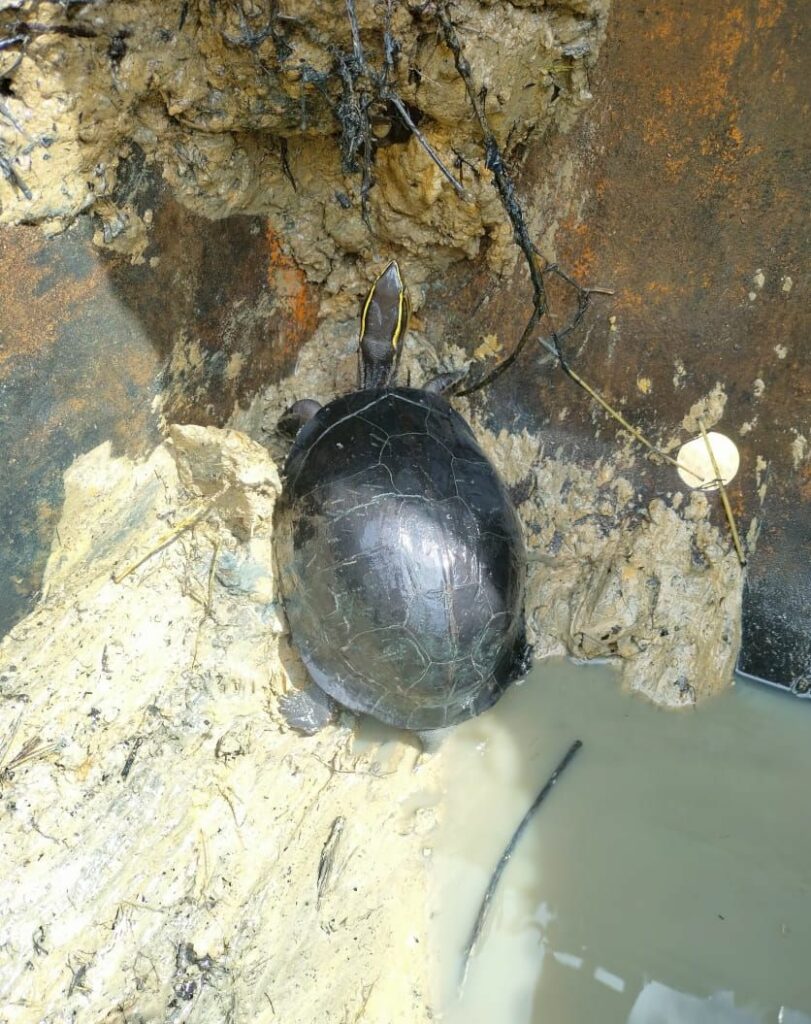 A few weeks ago the whole area was a "desert" of mukuna weeds. We would love to see the elephants' reaction the next time they come back. Suddenly there is a lake with 2 ha of fresh grassland!