The owner of approximately 540 ha of crucial area needed to complete the Tabin-Kulamba Wildlife Corridor is about to sell his land. If we do not manage to buy it, it will be turned into palm oil plantations.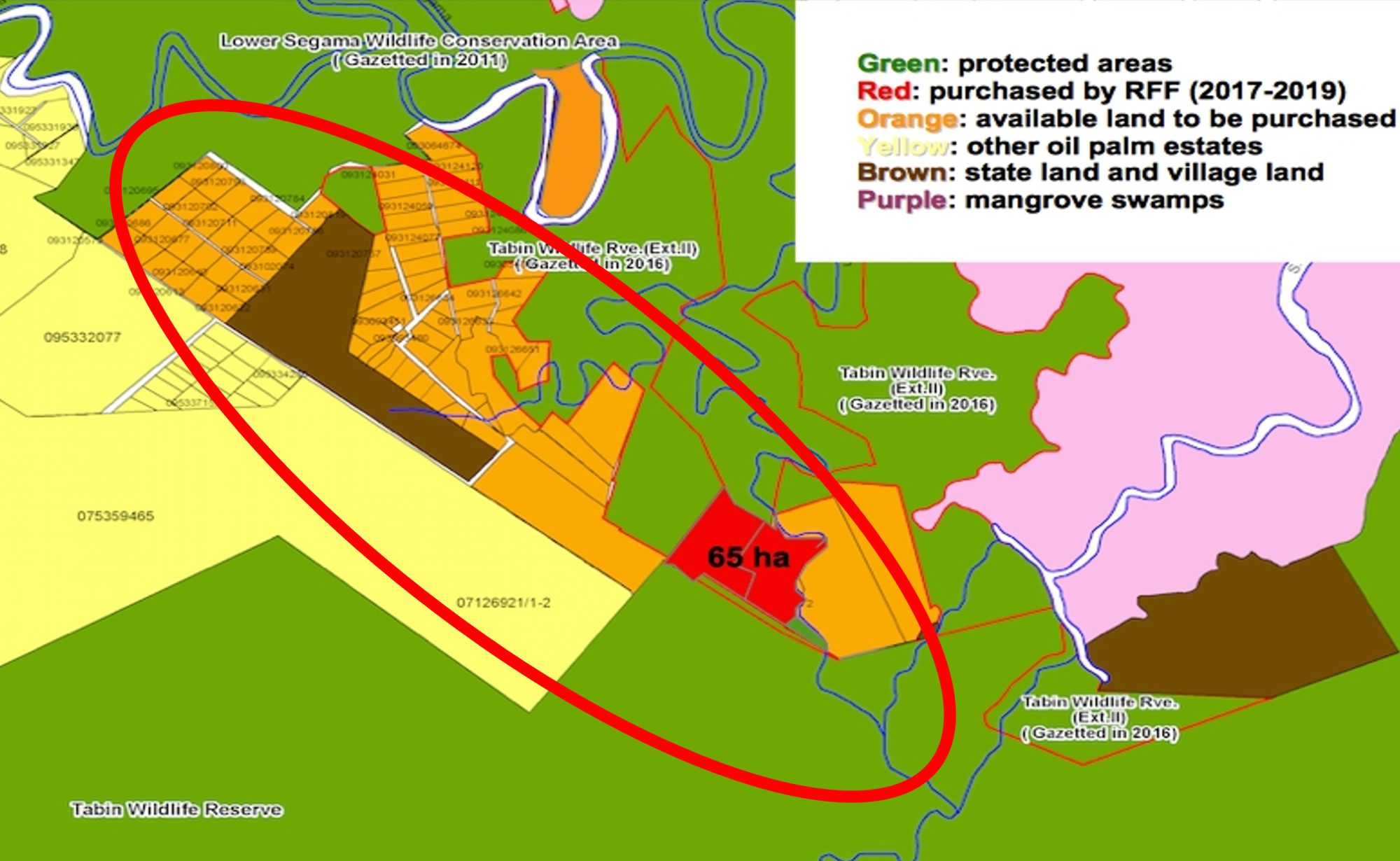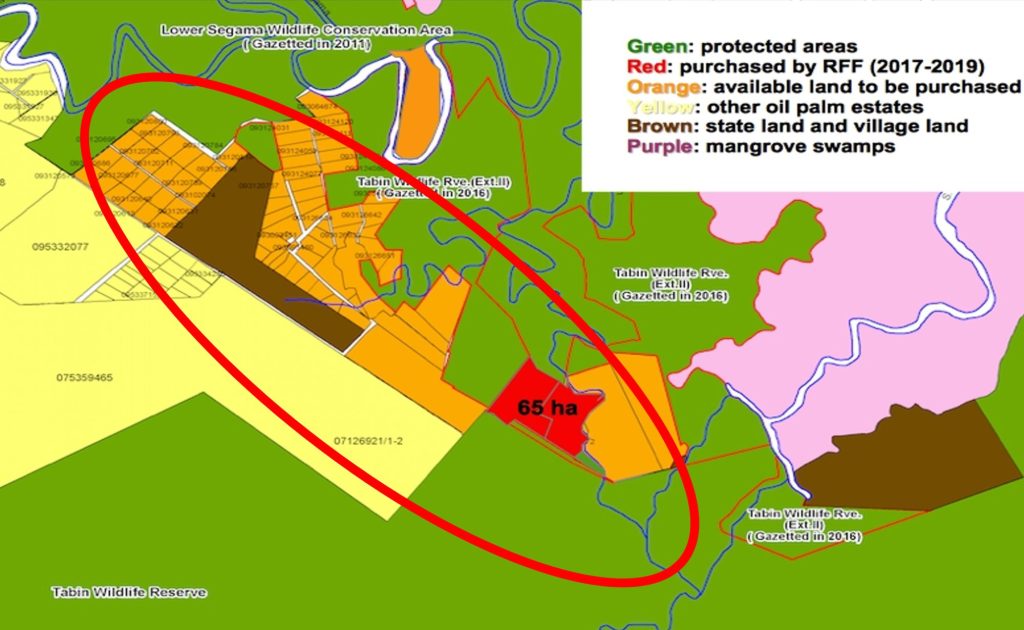 Part of the land is productive oil palm plantation, part is still undeveloped and valuable wildlife habitat.
The land owner gave us an ultimatum till May 2023 to start buying over his estate. Otherwise he will hurry up to sell to an oil palm company that would also develop the still forested areas of the estate.
We need at least 1 million Euros by May 2023 to start the purchase of the land, to prevent a disaster and at the same time to write conservation history.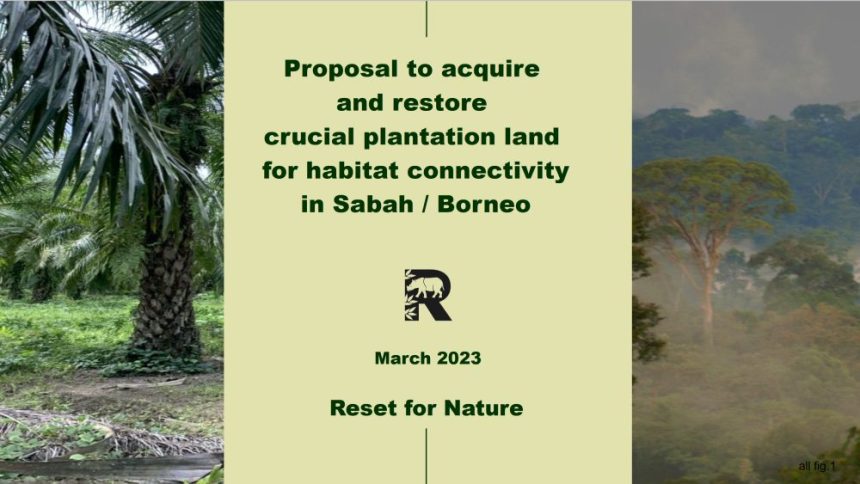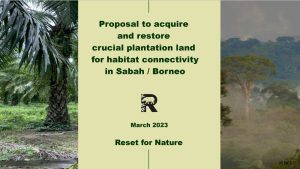 Download the detailed project background presentation as pdf (37 mb)

Total costs for the 540 ha: 5 million Euros
Please help us with a donation today and let's protect the endangered animals in the area!